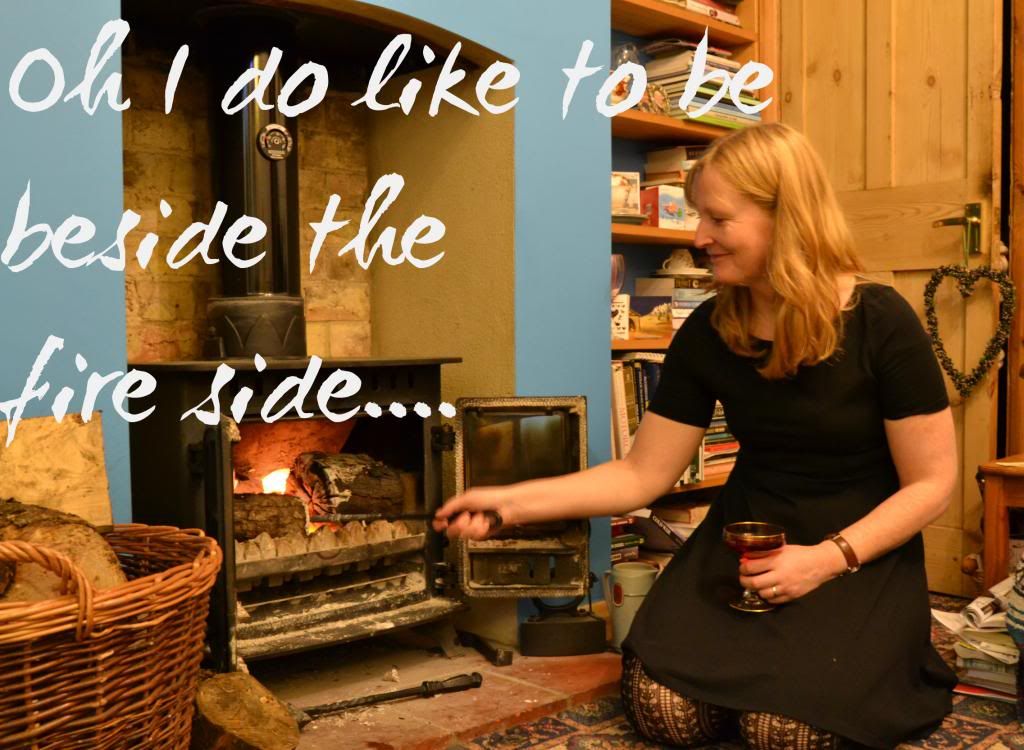 There's something about a real fire that just makes you want to poke it. That's when you aren't staring into it achieving absolutely nothing. It's good for the soul.
Maybe that's why I married a carpenter? A girl needs a bottom less pile of wood.
This photo was taken on Christmas day which is why I have my glass of pink fizz. That is a vintage champagne glass which I bought from a lovely lady in Ireland can you believe that? I paid about 8.00 for two and they survived the journey. I think I may drink pink fizz more often, even if Christmas is over there's gottta be more reasons to drink it?
As you may have noticed I just discovered Photo bucket and the edit button. Oh the possibilities are endless.
Today I have not been sitting at the fire. Today I have achieved lots. The spiders are homeless/have a sparking clean home in 3 rooms of the house. I have written mail to those of you who may or may not have noticed my complete mail failure this Christmas.
Hope you are either being productive or are sitting staring at the fire achieving nothing. Either one works.
X